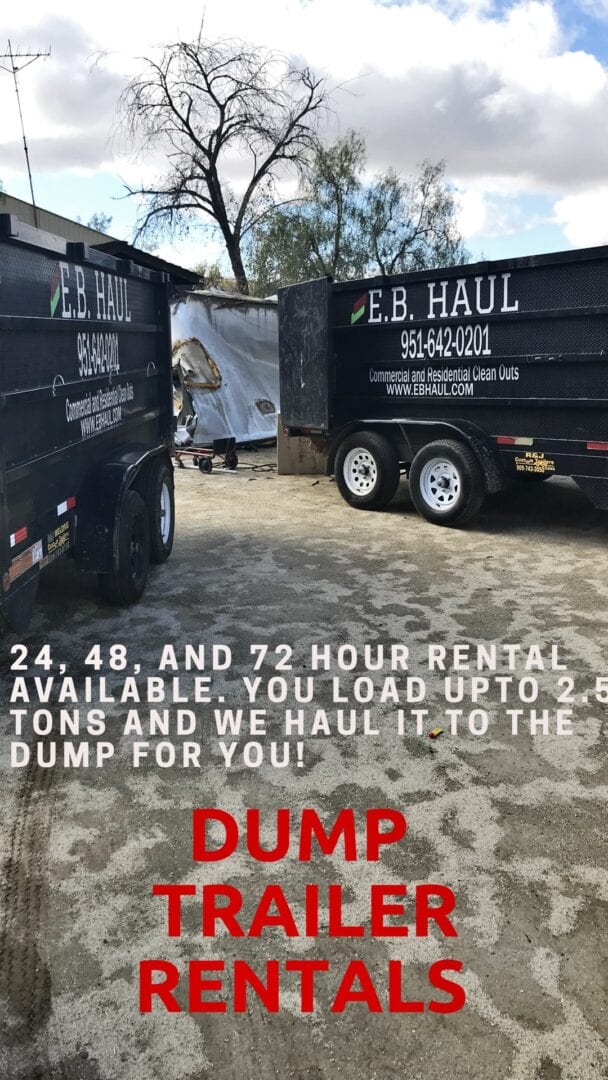 Junk Removal and Hauling
in Southern California
Are you looking for junk or trash removal? Need a garage or warehouse cleaned out? Call E. B. Haul for your junk hauling and removal needs.
Do you remember how exciting it was to move into your place when it was new, fresh, and clean? Let's see if we can help you reinvigorate that feeling. A clean home is a happy one and a clean office is a productive one. By enlisting our services, you're not only getting a clean lease on your place, but you're also removing potentially dangerous or allergy-inducing elements. Same day service available for residential, commercial, and warehouse hauling and cleaning services!
RESIDENTIAL & COMMERCIAL PROPERTIES, REAL-ESTATE & FORECLOSURE CLEAN OUTS
We'll clean your property up fast with friendly trash pickup!!!
Old mattress, furniture, and appliance removal. No junk removal job is too large or small!
No job or job site is too dirty for our professional staff. Let us haul away your headache! Foreclosure cleanup, junk removal and trash pick-up specialists.
INDUSTRIAL WAREHOUSE HAULING & CLEAN OUTS
​Junk removal specialists! Heavy metal recycling, industrial machine removal and hauling. We will get your warehouse ready to sell or move in with our industrial junk removal services.
Our cleaning and junk removal process involves the following:
Send us your photos for an assessment – please text us your photos!
No need to shop around. We offer fair, competitive pricing and quality results.
The moment we've all been waiting for, where we get rid of all of the muck and junk and give you your place back! We only use the safest chemicals for cleaning after our junk removal, so there's very little to worry about.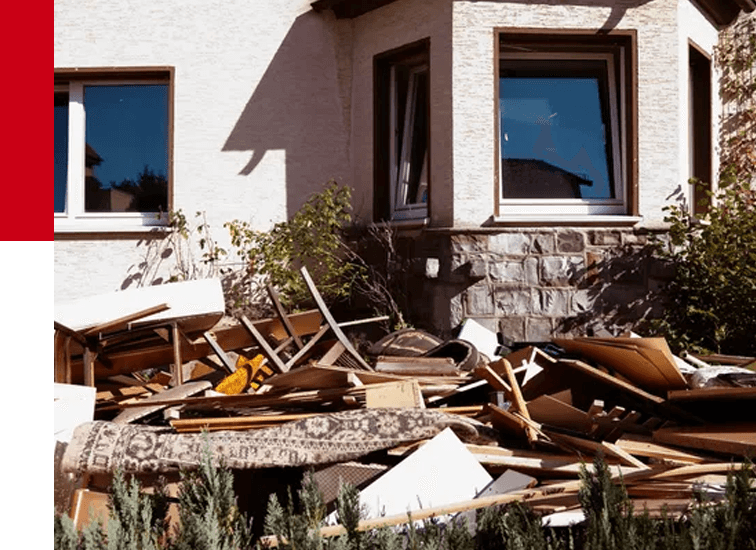 Large Property Clean-Up & Junk Removal with Affordable Rates
We welcome jobs on rural mountain properties and large acreage all over the Inland Empire. We can help you clear your property for indoor and outdoor growing. Live out of town? Give us a call we'll take care of the entire clean-up project for you! We also specialize in homeless camp clean-ups!